IV Therapy Lake Stevens WA
Now Open at Team Fitness In Lake Stevens WA
Symmetria Integrative Medical - Lake Stevens
IV Therapy Lake Stevens WA
Welcome to Symmetria Integrative Medical - Lake Stevens. If you are looking for IV therapy in Lake Stevens WA, call our team today and find out how we can help.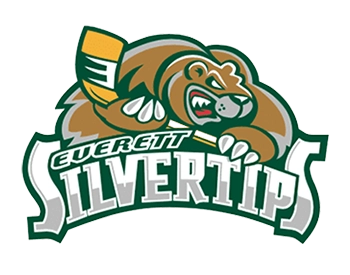 Dr. Baljinder Gill DC provides care with clinical excellence, in Lake Stevens WA. Our team is here to help you.
Don't take our word for it, hear what our patients have had to say about the care we provide.
Symmetria Integrative Medical - Lake Stevens
Your IV Therapy Experts
Did you know oral vitamins offer only around 50% nutrient absorption, but our Performance and Recovery IV Therapy guarantees 100% absorption right into your bloodstream. Many experience a faster recovery, boosted energy, and improved stamina after each session.
Elevate your vitality with our Performance and Recovery IV Therapy – a dynamic blend of nutrients for enhanced energy, stamina, and rapid recovery. Unlock your full potential today!
About Performance And Recovery IV Therapy
Fuel your athletic edge and speed up recovery through our Performance and Recovery IV Therapy. Optimize energy, speed up tissue repair, and enhance muscle recovery. Direct nutrient absorption ensures peak effectiveness. Elevate your game with our specialized IV Therapy. Contents include:
Vitamin C
B Complex
Amino Acid Blend
Mineral Blend
Nutrient-powered Performance & Recovery
Discover how our specially formulated blend of nutrients can supercharge your performance, accelerate recovery, and boost your overall vitality
Mineral Blend - Support muscle function, bone health, and enzyme activity.
Vitamin C - Boosts immunity and supports collagen production for tissue repair.
B Complex - Enhances energy metabolism, nerve function, and red blood cell production.
Amino Acid Blend - Essential for muscle repair, growth, and reducing exercise-related fatigue
why our approach is different?
At Symmetria Integrative Medical - Lake Stevens we offer an array of services not found in most healthcare settings. Our ability to offer the best in medical and alternative treatments in one location means that our patients have more options. Our team will work with you to develop a treatment plan that makes sense for you.
Make today be the day that you change your life and your health. Schedule a free consultation today with our team so that we can get a better understanding of your needs. We will work with you one on one to help you overcome the pain you are experiencing.
Here is a list of insurances accepted at Symmetria Integrative Medical. If you do not see your insurance provider or if you have any questions about payment, please contact our office.
Are you tired of feeling the way you're feeling? At Symmetria Integrative Medical - Lake Stevens our team is ready to meet with you to discuss your needs. We will help to design a program that is right for you. We look forward to meeting you.
Symmetria Integrative Medical - Lake Stevens